Hemeixinpcb is trots om hoogwaardige, betrouwbare quickturn flexibele printplaten, sterr flex PCB-assemblage in twee dagen of minder te bieden.
HemeixinPCB heeft de mogelijkheid geboden om de vereiste impedantie op de printplaat van de klant te controleren, om de printplaat, of de tracks en de laagstructuur zo nodig te wijzigen. De impedantie wordt grotendeels bepaald door de spoorgeometrie, de structuur van de lagen en de diëlektrische constante (Er) van de gebruikte materialen.

Nadat u de printplaat hebt gemaakt, worden de impedanties gecontroleerd en opgenomen. De resultaten van de metingen zijn te allen tijde op aanvraag verkrijgbaar.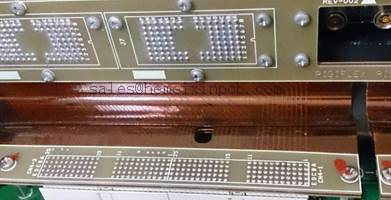 Product Categorie : Rigid Flex PCB Assembly > Starr Flex PCB Assemblage