De semi-flex stack-up biedt aanzienlijke kostenvoordelen in vergelijking met traditionele rigid-flex PCBA's of semiflex pcb assemblage en is goed geschikt voor statische buigspanning tijdens montage en installatie.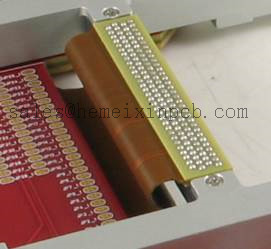 Hier is een basis checklist van informatie die nodig is om een ​​offerte aan te bieden. Zorg ervoor dat u hebt aangegeven:
Een onderdeelnummer (inclusief revisienummer) voor uw ontwerp om het volgen te vergemakkelijken
Uw deadline voor bestelling verzending, bekend als turnaround (korte omslag verhoogt de kosten)
De benodigde hoeveelheid borden
Dikte van het bord (.062 inch, .032 inch, .093 inch). .062 inch is standaard
Type kartonmateriaal (FR4, hoge temp FR4, Rogers, Teflon, enz.). FR4 is standaard
Aantal lagen
Oppervlakte-afwerking (SMOBC, HAL, onderdompelgoud, enz.). SMOBC en HAL zijn standaard
De kleur voor soldeermasker en component overlay. Groen is standaard
Kopergewicht op buitenlaag (1 oz., 2 oz., Enz.). 1 ons. Is standaard
Kopergewicht op binnenlagen (.5 oz., 1 oz.). Ofwel is standaard
De minimale spoor- en ruimtebreedtes in uw ontwerp
Geef uw plankafmetingen op een mechanische laag aan
Wilt u dat uw borden paneel blijven of individueel gesneden worden?
Bestanden die nodig zijn voor het vervaardigen van blote platen: Gerber-bestanden, boorbestanden, IPC-356A (optioneel)
We kijken ernaar uit om u te dienen.