Rigid-flex-schakeling biedt een simpele manier om meerdere PCB-assemblies en andere elementen te integreren, zoals display-, invoer- of opslagapparaten zonder kabels, kabels of connectors, vervangen door dunne, lichte composieten die kabels integreren in ultra dunne, flexibele linten tussen secties . In flexibele verpakkingen, biedt een flexibel circuit substraat een ruggengraat van bedrading met stevige multiplayer circuit secties die opgebouwd zijn als modules waar nodig.
Wij bieden een veilige en ondersteunende werkomgeving en carriereontwikkeling voor onze medewerkers. We pleiten voor het evenwicht tussen werk en leven door de waarden van welzijn en geluk.

Naast vrijwilligerswerk om respect en waardigheid te tonen aan mensen in de gemeenschappen waarbinnen we actief zijn, is Hemeixin toegewijd aan het beschermen van de omgeving van onze planeet om vervuiling en schade te beperken. Wij zijn toegewijd aan ontwikkelende mogelijkheden die groene productie en productontwerp op een milieuvriendelijke manier mogelijk maken.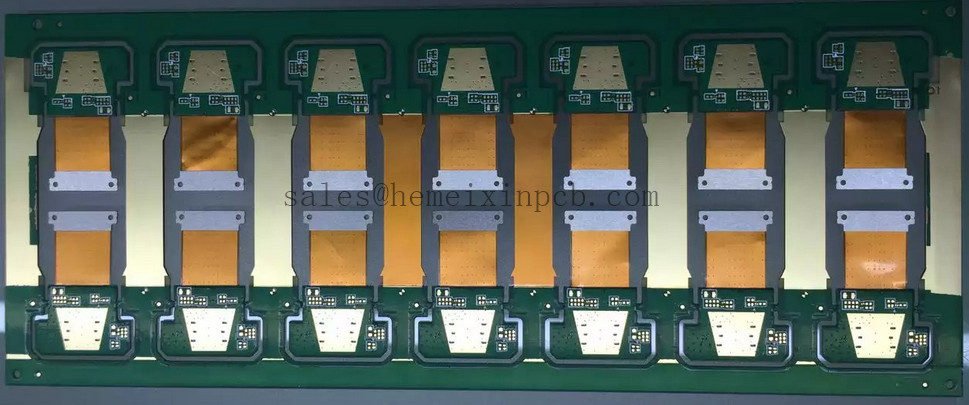 Product Categorie : Rigid Flex PCB > Stabiele Flexibele Circuits